Updates to AdServe on Oct 10th 2019
Highlights of the updates available on AdServe since 10th October 2019:

In our constant endeavor to make Hostar Adserve more user-friendly, we've recently made some changes to your existing dashboard.
1. Manage all aspects of your business from the new 'Business Manager Dashboard'
You can now seamlessly access all facets of your business be it creating advertiser accounts, inviting members, or managing billing and payments from your business manager dashboard.
Below is the view of your new dashboard.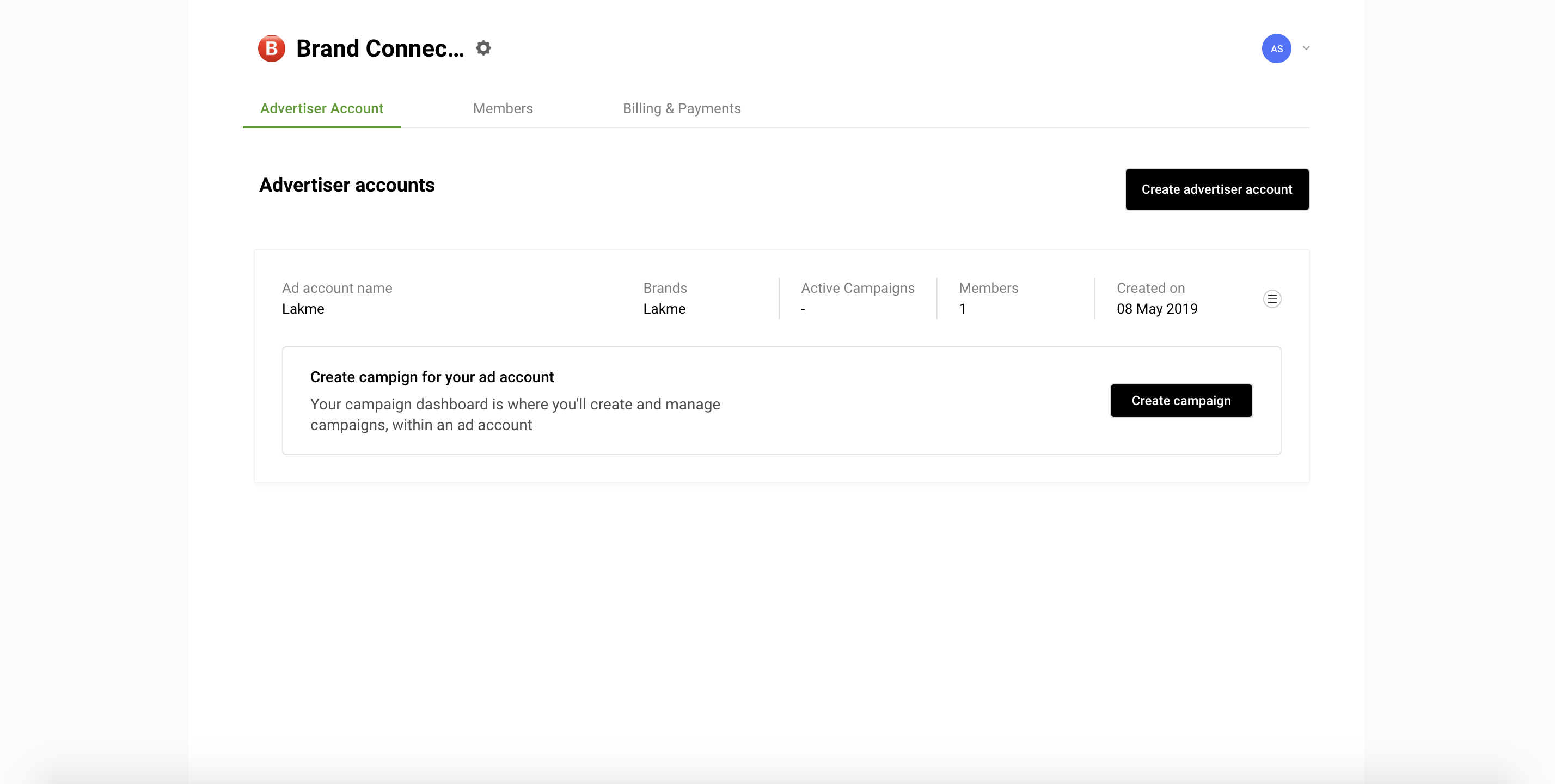 The Advertiser accounts can be managed by clicking the icon on the extreme right (the one next to the 'Created On' date) which is associated with each advertiser account card.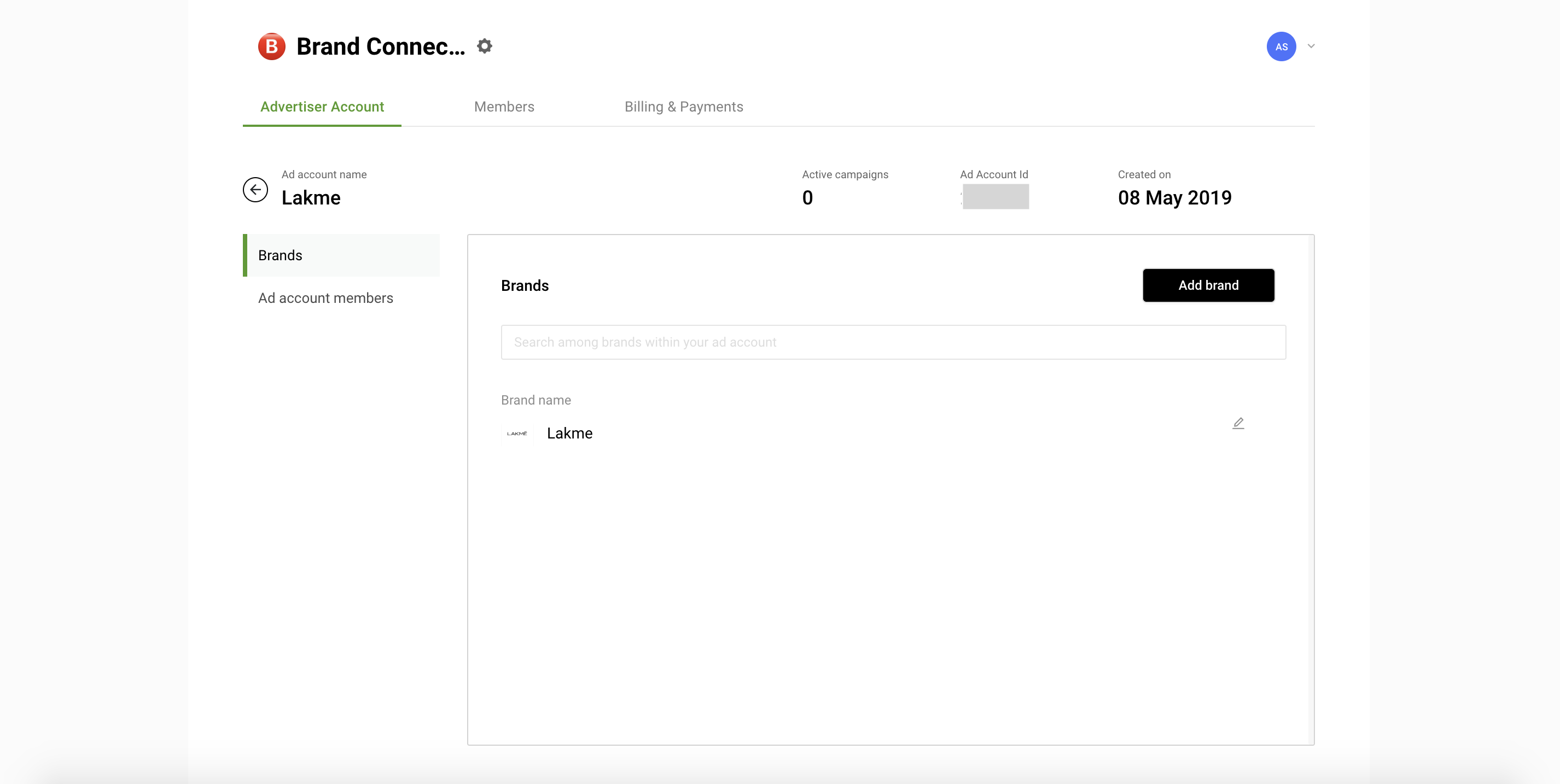 2. Add multiple brands within your 'Advertiser Account Dashboard'
No need to create separate advertiser accounts for different brands. An advertiser account can now have multiple brands, new brands can be added from within the advertiser account dashboard.
In the image below, you can see how to add a brand to your ad account.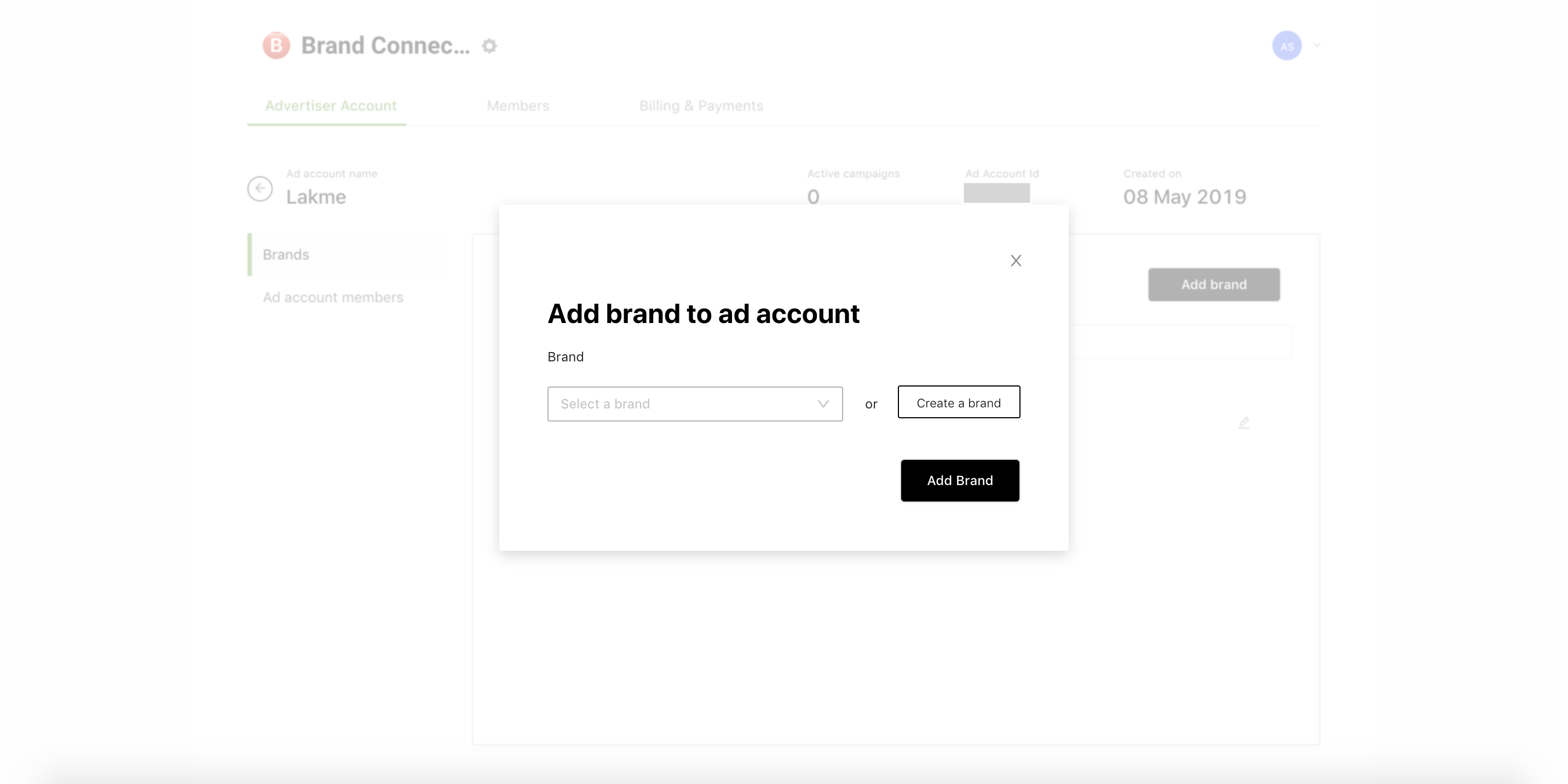 3. Introducing the new 'Member' tab
You can now invite and manage member access from the 'Members' tab within the business manager dashboard. You can provide them admin/ member access based on their role in your campaign.

This is how adding a new member would look like in your new dashboard.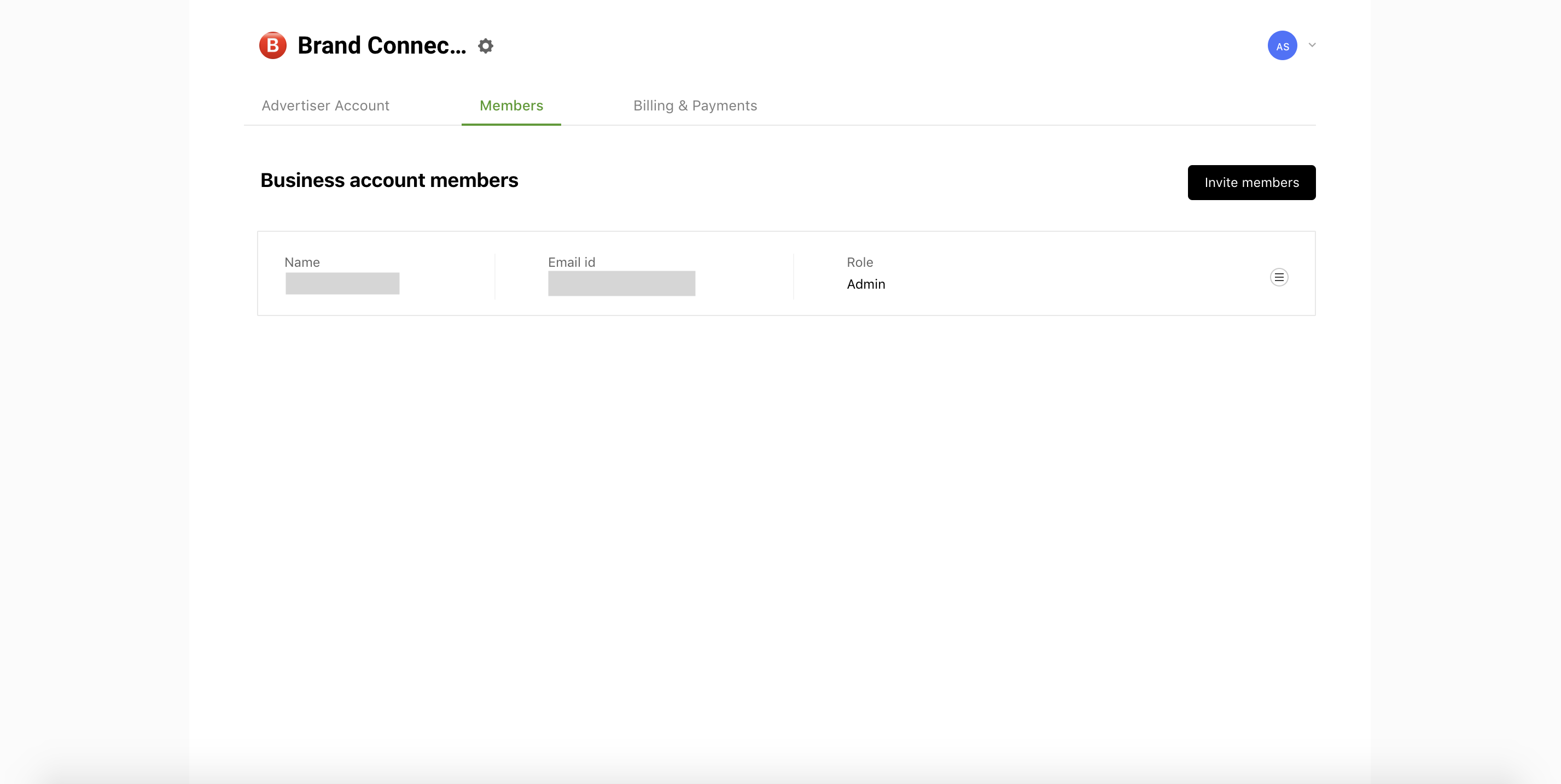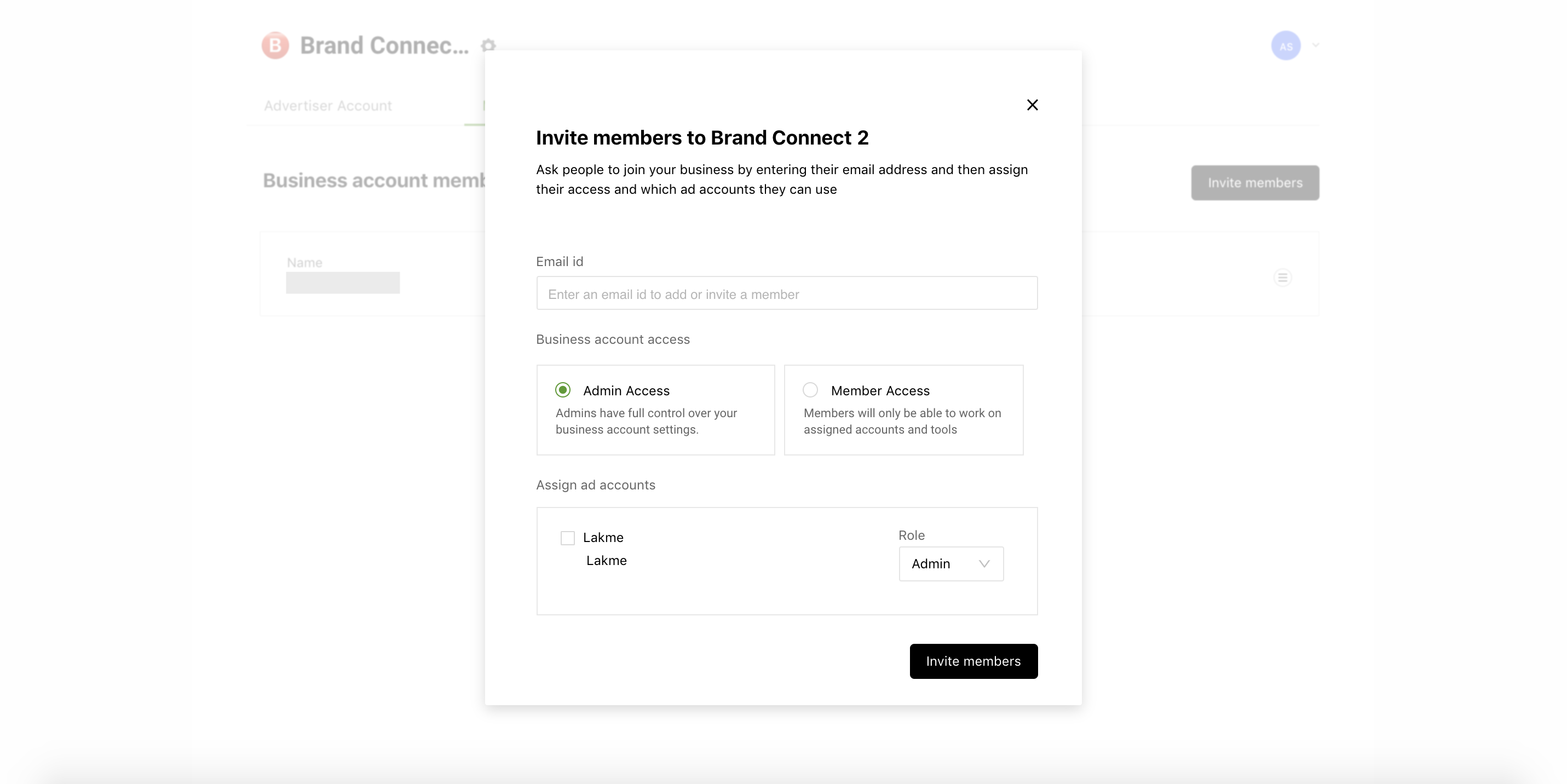 4. Create your Billing Profile upfront
You can now create a billing profile upfront under the 'Billing and Payments' tab under your business manager dashboard.
You will very soon also be able to view your invoices under the 'Invoices' tab in the 'Billing and payments' tab.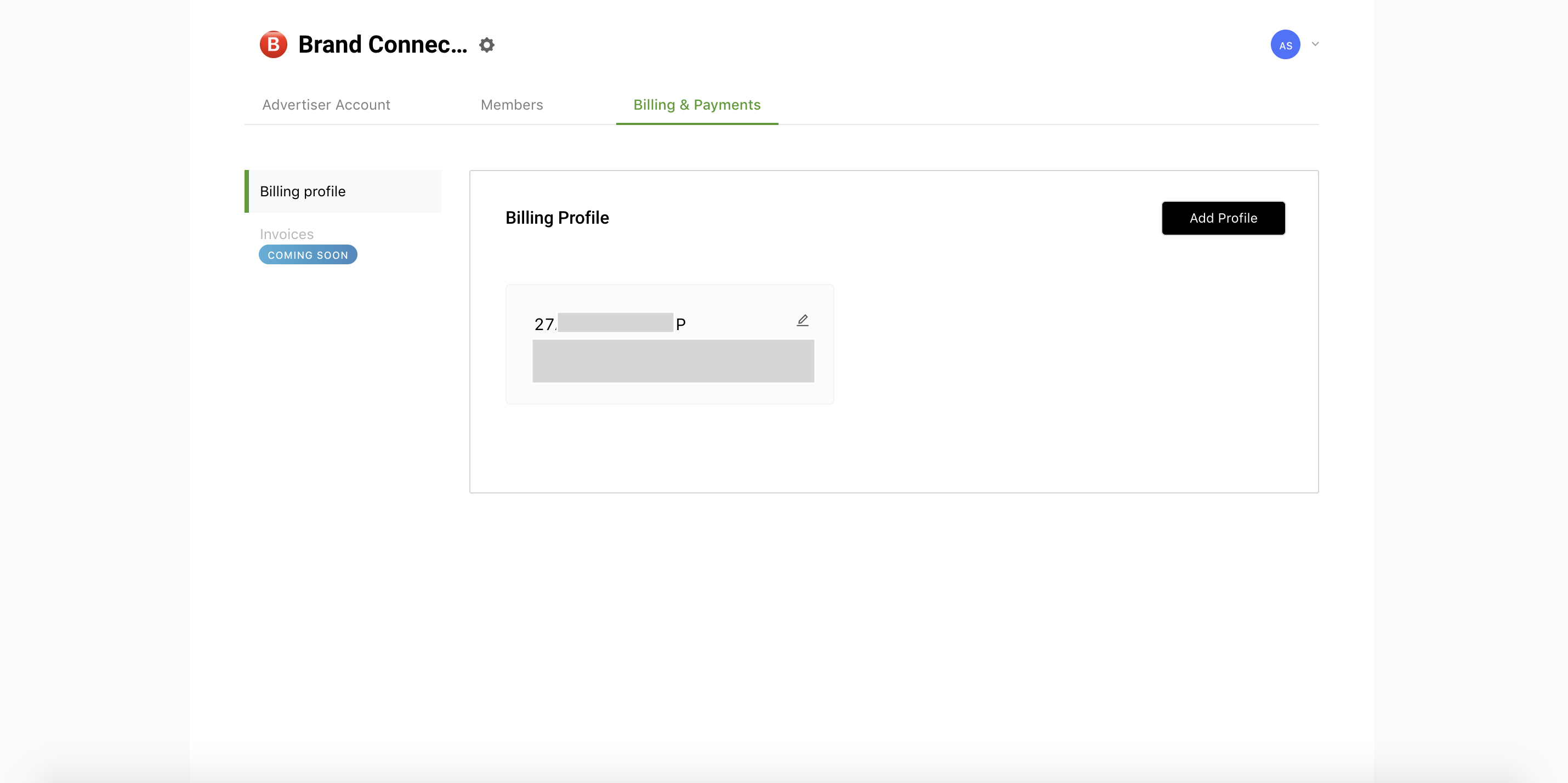 These were all the updates for this release. Stay tuned, we've got a lot more updates coming for you!
Related Articles

What is Hotstar AdServe?

Hotstar AdServe is a self-serve platform that allows advertisers to reach and connect with their audience using a range of targeting options and interactive ad formats. With Hotstar AdServe, users can run single or multiple ad campaigns on ...

How do I create campaigns in Adserve?

Here are the steps to create a campaign in AdServe: 1. Go to www.brands.hotstar.com and login to your account. 2. Choose your marketing objective. 3. Set the campaign name and select the brand that you'd like to promote. If you haven't created a ...

How do I create my account on Hotstar AdServe?

Creating an account on AdServe is extremely simple. Here are the steps: 1. Sign up on AdServe a) Go to brands.hotstar.com and click on 'Advertise on Hotstar'. b) Enter your full name, email address, mobile number, and password. c) After you click ...

How do I create a custom audience on Hotstar AdServe?

If you have an existing audience that you'd like to reach out to on Disney+ Hotstar, you can do with custom audiences. A custom audience can be created on the basis of: Advertising IDs Email IDs Phone numbers Here are the steps to create a custom ...

What payment methods are supported and how do I make a payment?

All campaigns on Hotstar AdServe run in a pre-paid mode. You can make online payments to get your campaigns running using credit card, debit card or Netbanking. Once your campaign is approved you will be notified via an email, and via your dashboard. ...